Archive for the 'Mystery & Thrillers' Category
Friday, April 24, 2015
Review by
SoTB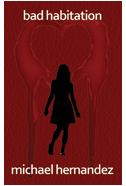 By:  Michael HernandezNothing in Taylor Stoeller's life seems to be going to plan. She had always been able to bulldoze everything to get her way, but it seems that things are changing and that's something she is not prepared for. In fact, it sickens her. Her mom wishes she could understand the changes taking place before her eyes as her daughter's behavior becomes more erratic, violent and even sinister.
Kaylan Wansler isn't about to let her best friend spiral out of control without a fight, and she launches her own investigation. Are the allegations her friend purports even possible? Is there someone really out to get Taylor? Nothing in Column City is normal anymore, and it's up to Kaylan to put all the pieces together and save her friend.
Friday, November 21, 2014
Review by
SoTB
Short on Time Books is proud to bring you the first release from an exciting new author!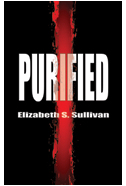 By:  Elizabeth S. Sullivan
When a mutilated body of an African American girl is found in a park sandbox, the media shows no interest. Instead, their attention is riveted on the disappearance of Olivia Safra, a college student and only child of the powerful and dangerous Richard Safra. Suspended ADA, Beck Oldman, demoted to a rookie PI is assigned her first cases to find a missing teenager and Olivia Safra.
Leads connect the murders to the Safra case. The investigation into her client's private life reveals a dark side in the relationship between a father and daughter and exacts his wrath against Beck. More girls are found murdered, putting Beck in a race to stop a serial killer and stop her own client from destroying her
PURIFIED is a thrilling story that explores many dark subjects, including what it does to those who have to live in the world of killers in order to stop them.
Wednesday, May 1, 2013
Review by
SoTB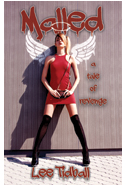 By:  Lee Tidball
"Imagine the unimaginable."
That was the mantra of young prodigy Hector Chevas's mentor in architectural design, Gellini. But even Gellini couldn't imagine the horrors that his prize student and adopted son would fill Suburbia's new Heartland Mall with to wreak revenge on those who killed Gellini and murdered Hector's only friends. "Black Friday" was never blacker.
But Hector, in turn, couldn't imagine that, in the middle of his deathly rampage, an "angel" from his past would re-appear into his life; wild-child Janey, whose life he'd saved years before, and who'd never forgotten her promise to "always love him…for reals." But was that love strong enough now to learn the unimaginable truth; to call Hector's "dead" soul back to life and resurrect him from his mad plunge into oblivion?
A most unique combination of dark drama and blazingly bright romance, MALLED is a story filled with tragedy, terror, raw emotion, unspeakable horrors, and, above all, the awesome power of a ferocious, undying love.