Archive for October, 2015
Thursday, October 15, 2015
Review by
SoTB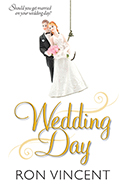 By:  Ron Vincent
Bryan Flynn loves to catch fish on the Yellow River in Florida's Panhandle. He loves to drive couples to and from their weddings in his limo and he loves to stay out of people's business until one day he receives a gift that turns his world inside out.
Bryan discovers that he knows something about every bride and groom he meets. Something that they desperately need to know. And he does not want to tell them.
Tuesday, October 13, 2015
Review by
SoTB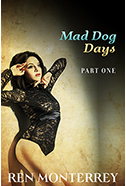 By:  Ren Monterrey
I quit my dead end job in retail and made an arrangement through The Club. I'll get what I need…money to pay my rent. And he'll get what he wants…access to my body…whenever and however he wants it…
There's only one catch. Harlan "Mad Dog" Murphy wants an exclusive arrangement and I want to sleep with my roommate, Joey "Rocky" Rocco… the guy I've been in love with forever…the guy who is still in love with my best friend.
MAD DOG DAYS is a SERIAL NOVEL, which unfolds in THREE PARTS (approximately 50 pages each). EACH PART has a CLIFFHANGER and is AVAILABLE NOW.
Each novel in The Club series can be read as a stand-alone or as part of the series.
The Club series includes:
Black Dog Nights (three-part serial novel)
Sapphire Beautiful (stand-alone full-length novel)
Mad Dog Days (three-part serial novel)
Gold Dust Woman (stand-alone full-length novel)
Yellow Dog Blues (two-part serial novel)
Grey Cloudy Lies (stand-alone full-length novel)
Friday, October 9, 2015
Review by
SoTB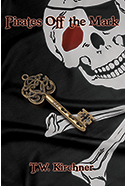 By:  T.W. Kirchner
Tommy Klopt and his family are starting fresh on the straight and narrow. With their new crew member, Cosette, who they saved from a sea witch, the Klopts are building a life in New England. The ever-present ghost pirate, Francois l'Olonnais, has grown quite a reputation in the ghostly realm since meeting the family. He's garnered respect for acquiring a new crew of mortals, the Klopt family, at his beck and call. Jealousy and greed have not escaped those serving their time in limbo, and unlike l'Olonnais, these pirates seek to control the Klopts to satisfy their desire for power and treasure. The crew of the Whispering Sands has a plan to release l'Olonnais' hold on the Klopts and mark the family for themselves.