Archive for April, 2015
Wednesday, April 29, 2015
Review by
SoTB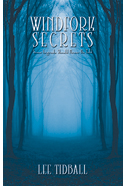 By:  Lee Tidball
6th Grader Diona McBride just wanted an A+ on a school report—and had to interview a "little old lady" to get it. But Nessy Scanlon's not your average "little old lady," and her stories are no addle-minded snoozers. Together the two actually re-write their small town's history, shattering commonly-held "truths" about some of its most notorious incidents, and exploding the mystery of its infamous, creepy "bogeyman" legends.
Friday, April 24, 2015
Review by
SoTB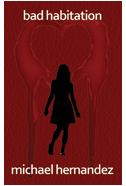 By:  Michael HernandezNothing in Taylor Stoeller's life seems to be going to plan. She had always been able to bulldoze everything to get her way, but it seems that things are changing and that's something she is not prepared for. In fact, it sickens her. Her mom wishes she could understand the changes taking place before her eyes as her daughter's behavior becomes more erratic, violent and even sinister.
Kaylan Wansler isn't about to let her best friend spiral out of control without a fight, and she launches her own investigation. Are the allegations her friend purports even possible? Is there someone really out to get Taylor? Nothing in Column City is normal anymore, and it's up to Kaylan to put all the pieces together and save her friend.
Sunday, April 19, 2015
Review by
SoTB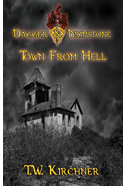 By: T.W. Kirchner
Seventeen-year-old Racer and his girlfriend Arloe want to be together despite resistance from her parents. In defiance of an upcoming separation, they run away for the summer, going totally off the grid to a remote town in the Nevada desert. The teens think no one knows where they are—but they couldn't be more wrong. Racer's well-orchestrated plan for freedom turns into a nightmare from hell. Lies, deception and betrayal blur his lines of reality, and he discovers everyone in town is hiding a terrifying secret, including Arloe.
Sunday, April 12, 2015
Review by
SoTB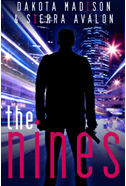 By:  Dakota Madison & Sierra Avalon
At a prestigious university members of a secret fraternity known for gang rapes believe they can get away with murder…only THE NINES can stop them.Vengeance is mine not the Lord's. It's what I breathe for. It's what I'm still living for. I live for the moment when I will literally have his eye for mine. It's been two years. Two long and difficult years, but my plan is nearly complete. When I'm not in a hospital having doctors try to repair my ravaged body I spend my time on the computer, doing hacking jobs for large corporations and governments who don't want to get their hands dirty or be associated with a job if things go sideways. But they don't have any reason to worry. I'm meticulous, so I'll never get caught. Just one thing stands in my way: The mysterious young woman without a past who desperately wants to be part of my future. I just need to figure out why…