Archive for February, 2015
Sunday, February 22, 2015
Review by
SoTB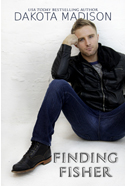 By:  Dakota Madison
Finding Fisher is a short novel about love, lies, loyalty and what it means to be truly alive.
Franklin Smith was the perfect fiancé. He was at the top of our class at Stanford and had been recently accepted to Harvard Law. But Spring Break our senior year of college changed everything. He went back home to New Jersey and never returned. At his funeral I discovered a guy I never knew. His secret past. And a twin brother, Fisher, I didn't know existed.
Author's Note: When I learned about the tragic death of cover model Josh Nicholson and saw the wonderful photos that Eric McKinney of 6:12 Photography had taken of Josh I just knew I had to write a book in his memory. This is the novel that Joshua Scott Nicholson inspired.
A portion of the profits from the cover and book sales will be donated to Joining Hearts, Inc., a 501(c)(3), all-volunteer, non-profit organization dedicated to providing housing support to people living with HIV and AIDS in Atlanta, in memory of Josh.
Sunday, February 8, 2015
Review by
SoTB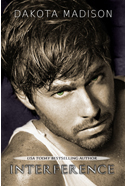 By:  Dakota Madison
Neuroscience student SEDONA MILLER is perfectly imperfect. She's slightly nerdy and slightly eccentric, but completely brilliant.
When an unfortunate accident leaves SEDONA with an injured arm and she's fired from her part-time job shelving books at the university library she has to find a new gig fast.
The only job available mid-semester is working as a tutor for the athletic academic center. And the notorious bad boy of the university's basketball team, JESSE WALKER, is the one and only guy on the new tutor's roster.
But when SEDONA discovers a secret that could ruin the school's winning basketball team doing the right thing could mean destroying the only guy she's ever loved.