Archive for September, 2014
Monday, September 8, 2014
Review by
SoTB
Short on Time Books is proud to bring you the first release from an exciting new author!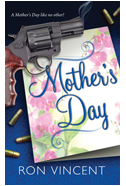 By:  Ron Vincent
Phil Oglesby hasn't spoken to his mother in years. And she doesn't seem to care until he surprises her with a Mother's Day visit that becomes the biggest mistake he's ever made.
Williemaye, Phil's mom, is not a Norman Rockwell mom. For many people the Sunday set aside to celebrate motherhood is often regarded as a celebration of the deepest ties, the warmest memories, and the best emotions.
Phil's Mother's Day is like being invited to a birthday party where the guests decide to hang you. Sometimes in life, it is often a much better idea to stay at home.
Sunday, September 7, 2014
Review by
SoTB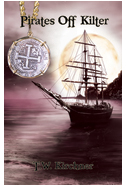 By:  T.W. Kirchner
After the Klopt's square their debt with pirate ghost Jacques Mignard, they are left with a new crew member, Cosette, and a debt owed to a sea witch, Volange that brings them to Scotland. Pirate ghost François l'Olonnais, always with a watchful eye over Tommy, decides to lend the family a hand for their next quest. He enlists the help of a Scottish pirate ghost, Captain Red Boots. Working in a time crunch, with two new crew members that don't see eye to eye, and avoiding Volange's powerful brother who wants to stop them, the Klopt family is in for more than their share of rough seas. Will Tommy save the day again or has he finally met his match?