Archive for August, 2014
Wednesday, August 27, 2014
Review by
SoTB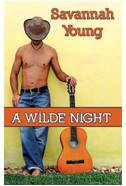 By: Savannah Young
FOUR WILDE BROTHERS…ONE WILDE COUNTRY BAND
She's an award-winning winning actress and he's an average guy just trying to get by…
Fresh out of police officer training, newbie cop, Hunter Wilde, takes an off-duty gig working special events at the Tawnee Mountain Resort to earn a little extra cash to supplement his public servant's salary.
Katie Lawrence is Hollywood's hottest sweetheart. With her second Oscar win before the age of twenty-five she's all Tinseltown is talking about.
A WILDE NIGHT is the third novel in the spicy contemporary romance series about four sexy brothers, their small-town bar and their local country band. Due to mature content, A WILDE NIGHT is recommended for readers aged 18+.
A WILDE NIGHT is the third book in the OLD TOWN COUNTRY ROMANCE series. It can be read as a stand alone novel or as part of the series.
Wednesday, August 20, 2014
Review by
SoTB
Short on Time Books is proud to bring you the first release from an exciting new author!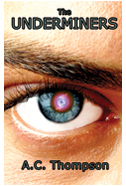 By:  A.C. Thompson
In an alien galaxy, two dangerous criminals are sentenced to a remote prison planet known for its savage brutality and low life expectancy. The planet is Earth. Many years later, a mysterious substitute math teacher arrives at a suburban Southern California high school. A wave of inexplicable vandalism begins. High school senior, Tory, and her bullied brother, Jason, find themselves caught up in the conflict as the entire population of the school, student and staff alike, are affected by random acts of maliciousness. Although she hates him at first, Tory becomes increasingly drawn to her very handsome, but oddly vindictive math teacher who seems to be connected to what is going on.
Friday, August 1, 2014
Review by
SoTB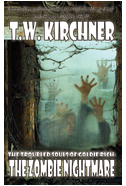 By:  T.W. Kirchner
The pendant still holds four zombies' souls, and the Bokor will stop at nothing to get it back. Now that Goldie has discovered the identity of her birth mother and the Bokor and the reason for her adoption, she understands the importance of freeing all the souls and crushing the Bokor's bid for power.
However, the powerful sorcerer holds Goldie's sister, Gema, captive and has a few more evil surprises in store. With Gema's life on the line, will Goldie choose to save her sister or stop the Bokor?