Archive for November, 2013
Thursday, November 28, 2013
Review by
SoTB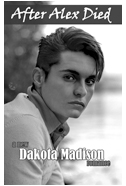 By: Dakota Madison
"Don't be someone who defines her life by someone else's death."
Dee Dee DeMarco's brother, Alex, was funny, free-spirited and creative. He was also gay. Tormented by bullies, Alex killed himself on his 15th birthday.
Two years later, and now in college, Dee Dee believes getting a summer job working with a college-prep program for disadvantaged high school students is a stroke of luck, until she discovers that the guy assigned to co-lead her group is Cameron Connelly, a star basketball player and one of the bullies who tormented her brother to death. How can Dee Dee possibly spend the entire summer working so closely with one of the boys she blames for her brother's death?
AUTHOR'S NOTE: I think this is a little story with a lot of heart. I hope you think so, too!
Wednesday, November 20, 2013
Review by
SoTB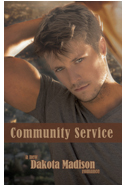 By: Dakota Madison
As Maggie Mitchell enters her final semester of college, the last thing she wants is a guy in her life, let alone two of them.
Her new lab partner, Sawyer Reed, is still the overconfident and sexy jock that made fun of her in high school. The only thing that has changed is that he now uses a wheelchair, the result of a skiing accident.
Jude Marino is a hot actor who all the girls want and would do anything to get. He works at a local theater where Maggie has been assigned to complete community services hours after rear-ending a police car.