Archive for October, 2013
Monday, October 28, 2013
Review by
SoTB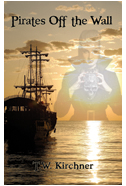 By T.W. Kirchner
For two years, twelve-year-old Tommy Klopt, his dad, Hoody, and his two brothers, Connor and Dillon, sailed the seas as Robin Hood-type pirates. After meeting, and almost getting killed, by a pirate from the 1600s turned evil ghost, François l'Olonnais, the family decides to head back to land and start over.
Life on land turns out badly for the family, and they set sail once again. It isn't long before l'Olonnais returns and brings a fellow ghost pirate, Captain Jacques Mignard with him. Mignard needs a mortal's help to retrieve his girlfriend, Cosette, and he heard Tommy can get the job done. Besides a time crunch, the biggest obstacle is a spiteful and tricky sea witch, Volange.
Friday, October 4, 2013
Review by
SoTB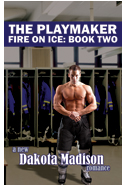 By: Dak0ta Madison
Kian Kavanagh, Mr. Fire on Ice, has just been called up to play hockey for the NHL's new expansion team in Seattle. Finally playing in the NHL is a dream come true…except for one thing. Kian has to leave Northern Arizona and the love of his life, Taylor Thompson, to pursue his dream.
Taylor Thompson thinks she's got life figured out. She'll finish her final semester of college then move to Seattle to attend graduate school and be with her man. Until one fateful night when Taylor's world is complete shattered and everything she's ever wanted—everything she's ever hoped for—is called into question.
Will Kian's love be enough to help put Taylor's shattered world back together again or will tragedy tear them apart?