Archive for August, 2013
Monday, August 26, 2013
Review by
SoTB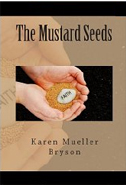 By:  Karen Mueller Bryson
The Mustard Seeds
is a Short on Time Book about faith, family and music.
After his mom's sudden death, Elliot White, a 16-year old musical savant with Asperger's Syndrome, is forced to leave his performing arts high school in New York City when he relocates to Winslow, Arizona to live with his eccentric aunt, and must attend a school with no music program.
The Mustard Seeds is a 2012 B.R.A.G.Medallion(TM) Honoree.
Sunday, August 25, 2013
Review by
SoTB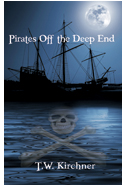 By T.W. Kirchner
Tommy Klopt is cunning and clever. Of course, he's a pirate. The twelve-year-old, along with his brothers, Connor and Dillon, begin a life at sea when their distraught father, Hoody, hits hard times. After a couple of years of smooth sailing as Robin Hood-type pirates, the family encounters a typhoon in the form of 400-year-old pirate ghost, François l'Olonnais. To force Tommy to complete a task, l'Olonnais captures Hoody. In a race against time to free him, the boys go up against real pirates and the FBI. But even if they can save their father, will l'Olonnais, the most evil pirate in history, really hold up his end of the bargain?
Saturday, August 17, 2013
Review by
SoTB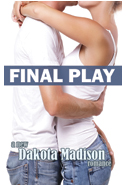 By:  Dakota Madison
A Guy, a Girl and the Deviled Egg they both want…
Straight-laced newbie engineer Lucas Young wasn't looking for love when he attended his friend, Rainy Dey's wedding reception. But what he did want was one of the delicious looking deviled eggs that were prominently displayed on the hors d'oeuvres table. Unfortunately, the delectable treat was practically stolen out of his hand by…
Ella Warner, groomsman Evan Warner's "crazy" younger sister and the black sheep of their well-to-do family. Ella does everything on her own terms, including snatching a yummy deviled egg from Lucas's rather hungry clutches.
But it's going to take a lot more than the perfect deviled egg to keep this completely mismatched couple from going completely off the rails as they negotiate an increasingly complicated relationship.
Opposites may attract but can they actually find true love with each other?
This NEW ADULT ROMANCE contains language and content indented for adult readers (18+).
Wednesday, August 14, 2013
Review by
SoTB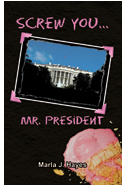 By Marla J. Hayes
The whole country thinks Meagan Masters is the luckiest teenager in the world – she's the President's daughter. But Meagan feels like she's given up her entire life for her dad's political ambitions…No more!
Meagan throws the ultimate tantrum – with her boyfriend at her side, she takes over the White House, only to end up having to defend the People's House when it's invaded. Those terrorists send in their number one weapon: the President's double …and Meagan has him in her sights.
Just one problem – he is the real President come to rescue Meagan, their relationship…and possibly the White House.
What will history books say about this night?