Archive for April, 2013
Saturday, April 6, 2013
Review by
SoTB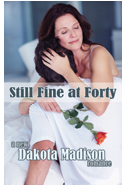 By: Dakota Madison
It all started with a Girl's Getaway Weekend in Sedona, Arizona…
It's been a year since Jennifer Ellis's ex-husband left her for a much younger woman and Jennifer still hasn't dated. Now turning 40, Jennifer wonders if she'll ever find love again. So Jennifer's best-friend, Melanie Malone, books them on a Girl's Getaway in picturesque Sedona, Arizona in hopes of inspiring Jennifer to have a vacation fling.
Jennifer gets more than she bargained for when she meets the ruggedly handsome 29-year old tour Jeep guide, Cody Miller, and the two begin a passionate romance. What Jennifer doesn't know is that Cody has a secret past that not only threatens to destroy their new love but also expose a tragic event from Jennifer's past that she has tried desperately to forget.
Tuesday, April 2, 2013
Review by
SoTB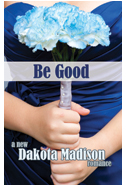 By: Dak0ta Madison
The Bad-Girl and the Boy-Next-Door…
After getting completely wasted at a wedding reception, bridesmaid Anna Hart wakes up in a strange bed and can't remember what she did or who she did it with. The stranger in bed with Anna is Brett Conner, a nerdy guy who she vaguely remembers from college, but only because everyone called him Clown Hair. Only Brett isn't quite as nerdy as Anna remembers. His clown hair is long gone and Brett is almost cute–and kind of sexy. Over the course of four weddings, in four cities, in one crazy summer, Brett and Anna start a mismatched relationship. But is there a future for the bad-girl and the boy-next-door?