Archive for March, 2013
Thursday, March 28, 2013
Review by
SoTB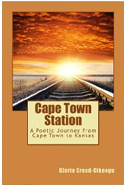 By:  Gloria Creed-Dikeogu
Gloria Creed-Dikeogu spent the best part of twenty years compiling three volumes of personal poems, while following various personal and educational pursuits in South Africa and the United States. Initially, the poems that were compiled in these volumes were only used on occasion for sharing with small groups of friends and were originally not written for publication. The sixty poems that were selected for inclusion in this work, from that original compilation, were chosen and reworked in the hope that they might be perused and enjoyed by all. Especially those who have experienced the joys of parenthood, the pressures and frustrations of learning to love in, live in and thrive in a new culture, to interact with loved-ones and with loss at a distance and to accept the complexities and complications that follow in the wake of assimilation.
Sunday, March 17, 2013
Review by
SoTB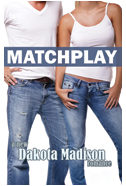 By:  Dak0ta Madison
A Girl, a Guy, a Tournament and a Challenge The Girl: At a time when most girls obsess about homecoming and high school prom, Rainy Dey spent her senior year caring for her dying mother. So when her father drops her off at college to start her freshman year, his words of advice to his bookish daughter are to start acting like a young person and finally have some fun.
The Guy: College senior, Aaron Donovan, aka Mr. Hot-and-Knows-It, is President of The Clubhouse, a social club for the college's most wealthy and popular guys. Aaron can have any girl on campus except the one who challenges and excites him the most–Rainy Dey.
The Tournament: Every year, the senior members of The Clubhouse engage in a golf-inspired tournament to see who can sleep with the most freshman girls. When Rainy finds out about The Tournament, she believes Aaron's only interest in her is to score points by taking her V-Card.
The Challenge: Can Aaron convince Rainy that his feelings for her are true and that she won't be just another notch on his tournament scorecard?
This NEW ADULT ROMANCE contains language and content indented for adult readers (18+).
Friday, March 15, 2013
Review by
SoTB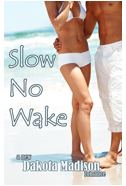 By: Dakota Madison
After finding her sister in bed with her fiancé, 25-year old Lexie Wilkins decides to relocate to southwest Florida to start a new life and escape relationships all together. What she doesn't expect to find are two attractive kite surfers, who both want her. So much for Lexie's vow for her fresh start in Florida: a no wake zone. Having two guys in her life is sure to make waves. Eddie is the captivating bad boy, who lives next door. Daniel is Lexie's sweet and ruggedly handsome co-worker. The differences between the two men are just as extreme as their sport… Who will she choose?