Archive for July, 2012
Sunday, July 29, 2012
Review by
SoTB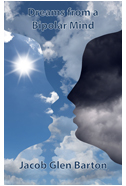 By:  Jacob Barton
Poet Jacob Barton has always and will always be bipolar but was diagnosed in April of 2012. Writing out the dreams and conversations he has while in a manic or depressed mood has taken the form of poetry. The poems in this collection were written through the ups and downs of Bipolar Disorder, and are a roadmap to Barton's life. By sharing his words with the world, Barton hopes he can help other people with mental disorders to unlock and release the thoughts that create a pain no one else can understand.
Sunday, July 1, 2012
Review by
SoTB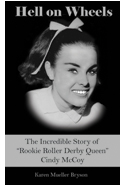 This captivating biography reveals the details of sports legend, Cindy McCoy's inspirational life story. Cindy escaped a difficult youth, in which she faced abuse and abandonment, by becoming a professional skater as a teen and traveling on an international roller derby team with The National Skating Derby, Inc. Roller Games.
Fans in Australia became like a surrogate family to young Cindy and those fans soon voted her Rookie Queen, an honor that was never repeated in Roller Games history. This moving narrative, about a young woman, who gave everything she had to the sport she loved, will appeal to fans of roller derby as well as readers of all ages just learning about this fascinating sport.