Archive for the 'Science Fiction' Category
Tuesday, February 7, 2017
Review by
ShortonTimeBooks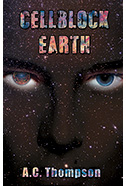 By:  A.C. Thompson
Wanted. Hunted. Trapped.
With their destiny rapidly unfolding and putting the planet in mortal danger, Victoria and Jason have not gone unnoticed. The Guards, keepers of Prison Earth, have arrived to stop the threat the population is unaware of, one that could consume the entire galaxy.
Separated and held hostage, Victoria and Jason fight to escape their captors and find each other. But they are changing.
Soon they will be more than human…
Wednesday, August 20, 2014
Review by
SoTB
Short on Time Books is proud to bring you the first release from an exciting new author!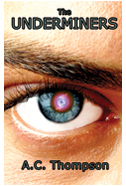 By:  A.C. Thompson
In an alien galaxy, two dangerous criminals are sentenced to a remote prison planet known for its savage brutality and low life expectancy. The planet is Earth. Many years later, a mysterious substitute math teacher arrives at a suburban Southern California high school. A wave of inexplicable vandalism begins. High school senior, Tory, and her bullied brother, Jason, find themselves caught up in the conflict as the entire population of the school, student and staff alike, are affected by random acts of maliciousness. Although she hates him at first, Tory becomes increasingly drawn to her very handsome, but oddly vindictive math teacher who seems to be connected to what is going on.