Archive for the 'Humor' Category
Thursday, October 15, 2015
Review by
SoTB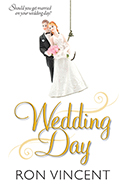 By:  Ron Vincent
Bryan Flynn loves to catch fish on the Yellow River in Florida's Panhandle. He loves to drive couples to and from their weddings in his limo and he loves to stay out of people's business until one day he receives a gift that turns his world inside out.
Bryan discovers that he knows something about every bride and groom he meets. Something that they desperately need to know. And he does not want to tell them.
Monday, September 8, 2014
Review by
SoTB
Short on Time Books is proud to bring you the first release from an exciting new author!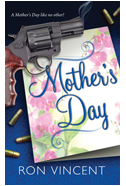 By:  Ron Vincent
Phil Oglesby hasn't spoken to his mother in years. And she doesn't seem to care until he surprises her with a Mother's Day visit that becomes the biggest mistake he's ever made.
Williemaye, Phil's mom, is not a Norman Rockwell mom. For many people the Sunday set aside to celebrate motherhood is often regarded as a celebration of the deepest ties, the warmest memories, and the best emotions.
Phil's Mother's Day is like being invited to a birthday party where the guests decide to hang you. Sometimes in life, it is often a much better idea to stay at home.
Tuesday, June 4, 2013
Review by
SoTB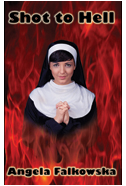 By: Angela Falkowska
Sister Mary Christopher's life as a nun wasn't remarkable, but her death is about to make a big splash! After she dies accidentally, she goes straight to Hell, where she does her best to turn the Underworld upside down. His Satanic Magnificence sends the "Holy Terror" on a mission of revenge just because He's BORED. She struggles through her eye-opening, and at times, sticky task, unaware it's been rigged for her to fail. She's also in danger of breaking the long-lost 11th Commandment. Satan's sure to be pleased…at first…but there's always Hell to pay!