Archive for the 'Young Adult' Category
Wednesday, May 1, 2013
Review by
SoTB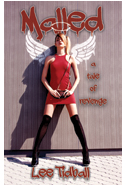 By:  Lee Tidball
"Imagine the unimaginable."
That was the mantra of young prodigy Hector Chevas's mentor in architectural design, Gellini. But even Gellini couldn't imagine the horrors that his prize student and adopted son would fill Suburbia's new Heartland Mall with to wreak revenge on those who killed Gellini and murdered Hector's only friends. "Black Friday" was never blacker.
But Hector, in turn, couldn't imagine that, in the middle of his deathly rampage, an "angel" from his past would re-appear into his life; wild-child Janey, whose life he'd saved years before, and who'd never forgotten her promise to "always love him…for reals." But was that love strong enough now to learn the unimaginable truth; to call Hector's "dead" soul back to life and resurrect him from his mad plunge into oblivion?
A most unique combination of dark drama and blazingly bright romance, MALLED is a story filled with tragedy, terror, raw emotion, unspeakable horrors, and, above all, the awesome power of a ferocious, undying love.
Wednesday, March 21, 2012
Review by
SoTB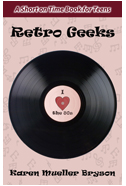 Remember when it wasn't cool to be a geek? That's so yesterday! Retro Geeks, chronicles the (mis)adventures of two self-proclaimed geek girls, Molly and Ally, as they attempt to land super-hot dates for their senior prom. The 80s obsessed BFFs attempt a variety of date-finding schemes, including spying on the popular girls for the 411 on fitting in, in their quest for top-tier prom dates.
Monday, January 23, 2012
Review by
SoTB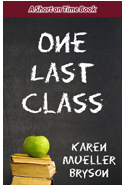 Thirty-two year old, Zak Spencer, is a washed-up teen idol, who decides to rebuild his life by returning to college in Arizona. Trouble ensues when Zak falls in love with the young professor, Amy Campbell, who teaches the one class he needs to complete his degree.