Archive for the 'Horror' Category
Friday, April 24, 2015
Review by
SoTB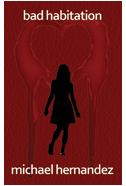 By:  Michael HernandezNothing in Taylor Stoeller's life seems to be going to plan. She had always been able to bulldoze everything to get her way, but it seems that things are changing and that's something she is not prepared for. In fact, it sickens her. Her mom wishes she could understand the changes taking place before her eyes as her daughter's behavior becomes more erratic, violent and even sinister.
Kaylan Wansler isn't about to let her best friend spiral out of control without a fight, and she launches her own investigation. Are the allegations her friend purports even possible? Is there someone really out to get Taylor? Nothing in Column City is normal anymore, and it's up to Kaylan to put all the pieces together and save her friend.
Sunday, April 19, 2015
Review by
SoTB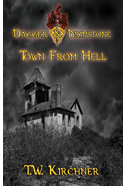 By: T.W. Kirchner
Seventeen-year-old Racer and his girlfriend Arloe want to be together despite resistance from her parents. In defiance of an upcoming separation, they run away for the summer, going totally off the grid to a remote town in the Nevada desert. The teens think no one knows where they are—but they couldn't be more wrong. Racer's well-orchestrated plan for freedom turns into a nightmare from hell. Lies, deception and betrayal blur his lines of reality, and he discovers everyone in town is hiding a terrifying secret, including Arloe.
Wednesday, May 1, 2013
Review by
SoTB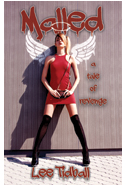 By:  Lee Tidball
"Imagine the unimaginable."
That was the mantra of young prodigy Hector Chevas's mentor in architectural design, Gellini. But even Gellini couldn't imagine the horrors that his prize student and adopted son would fill Suburbia's new Heartland Mall with to wreak revenge on those who killed Gellini and murdered Hector's only friends. "Black Friday" was never blacker.
But Hector, in turn, couldn't imagine that, in the middle of his deathly rampage, an "angel" from his past would re-appear into his life; wild-child Janey, whose life he'd saved years before, and who'd never forgotten her promise to "always love him…for reals." But was that love strong enough now to learn the unimaginable truth; to call Hector's "dead" soul back to life and resurrect him from his mad plunge into oblivion?
A most unique combination of dark drama and blazingly bright romance, MALLED is a story filled with tragedy, terror, raw emotion, unspeakable horrors, and, above all, the awesome power of a ferocious, undying love.